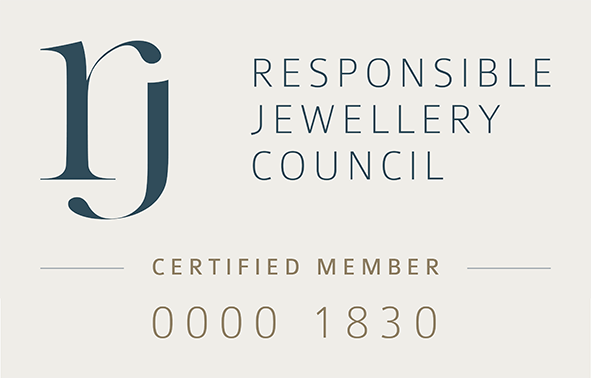 Nadia Morgenthaler through Arts Fusion SA has been a member of the RJC since November 2017.
Certified since January 2020
The RJC – Responsible Jewellery Council – is an international non-profit organization certifying the best practices of companies contributing to the supply chain of diamonds, gold and metals from the platinum mine. Working transparently to promote responsible ethical, social and environmental practices while respecting human rights from one end of the jewellery industry to the other.
Durability:
Nadia Morgenthaler Haute Joaillerie has since its creation made it a point of honor to apply the following sustainability criteria:
Use only recycled gold
Kimberly Process Certified Diamonds
Use of FSC paper
Waste sorting, recycling of paper, pet, aluminum and compost
Recycling by qualified companies of our chemicals
Transport between us and our setters by courier bike
We support each year: WWF, Greenpeace and SOS children's village
Link to our RJC Code of Conduct
Link to our corporate responsability (french)