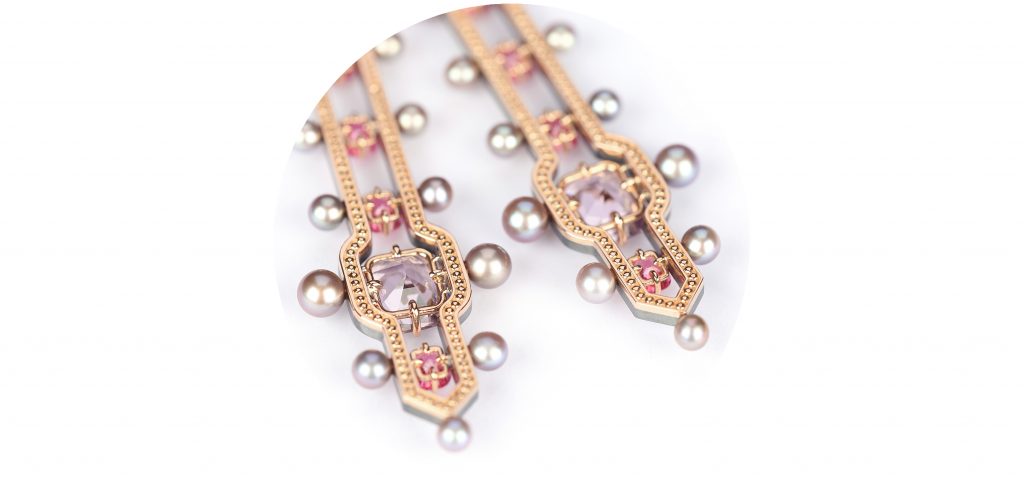 A shining example of finest creativity, craftsmanship and authenticity, Nadia Morgenthaler launched her own collection of jewellery in 2013, after 25 years spent deeply immersed in the best jewellery workshops of Geneva, honing her skills, hand-crafting masterpieces for the world's most famous jeweller.
Slowly, she began to dream up her own design concepts, develop own individual style, using her unrivalled skills and recherché techniques to creates contemporary jewels that resonated with the echoes of the past, fusing poetry with the power of the present.
Nadia's imaginative ideas are made possible only by her awe-inspiring technique, by her unique blend of artistry and engineering. She is uncompromising in her devotion to technical perfection. Every component of every jewel, material, colour, sheen, texture, technique, every detail is totally, seamlessly integrated into her design concept, each element plays a pivotal role in the design, structure or silhouette. Which gives her jewels their defining understated yet theatrical eloquence, divine proportions and a unique unmistakable style.